We are often asked about local courses for computers. Unfortunately we're not able to provide training on how to use a computer. But today we'd like to introduce you to a local Edinburgh based computer trainer called
WhizzKids
. WhizzKids was set up in 1998 by qualified primary school teacher,
Gillian Brodie
. It provides individual & small group computer lessons for both children and adults of all ages. Don't worry if you're a total novice too, because WhizzKids can help.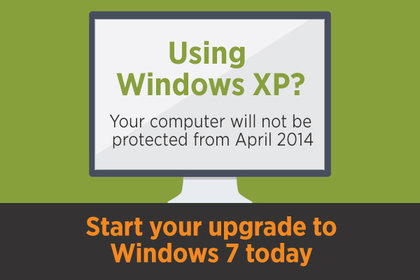 Upgrading from XP?
As a lot of you will know, Microsoft has
stopped supporting Windows XP
so this is the right time to move to a new computer. The big stores, like PC World, only have Windows 8 based computers, which are totally different to the Windows XP that you are used to. SimplyFixIt still have Windows 7 based computers & laptops for sale. This is more similar to Windows XP, but still not exactly the same. So for a limited time (until June 30 2014) when you trade in your old Windows XP laptop or computer (of any age) we will pay for an hours lesson with WhizzKids, so that you can be introduced to Windows 7. A new Windows computer from SimplyFixIt costs from £299, and that now includes a 1 hour computer lesson from WhizzKids. For more information please visit our store in Bruntsfield or contact us using the form below.