A lost iPhone is far more common than you would initially believe, from park benches to concert halls. Any landmark you can name in the world, there has probably at one time or another been a lonely iPhone left behind. So what can we do to help reunite them with their owners? Quite a lot actually.
Should I hand it in?
If you come across an iPhone you might be tempted to hand it in to the nearest shop, or a lost and found, but how do you know that it actually makes it to the rightful owner. Who hasn't handed in something valuable to a public place and then wondered what happened to it?
Find the owner of a lost iPhone when there is no passcode present.
If the iPhone doesn't have a passcode on it then you will have access to the recent calls and the contact information. Nobody wants to invade another person's privacy, but in this case the owner will probably forgive you.
First of all, be sure there is always charge in the phone incase the owner tries to get in contact.
Look at the contact list. The topmost item should be the owner's contact card. Of course the mobile number in that will almost certainly be the phone number of the phone that you are holding. But check for a land-line or email address that you can contact.
If you can't find anything in the owner's contact card then look for "Mum" or "Dad", or "home". "ICE" is also a name that you should look for. It stands for In Case of Emergency.
If you have had no luck with the contact cards, you can check the if the owner of the phone has medical ID set up. To view the owner's Medical ID you need to fail at unlocking the phone. On an iPhone with a Home Button that means pressing the Home Button. On iPhones that don't have a home button, swipe up from the bottom. In both cases you should now see the word "Medical ID" or "Emergency". Press that and you'll hopefully see some information about the owner.
Finally, if you still haven't managed to find contact information for the owner, go to the Recent Calls screen. Here you will see a list of the most recent calls, and a number indicating how often they have been called recently. Choose one that has been called often and either call or message them to ask if they know who owns this phone.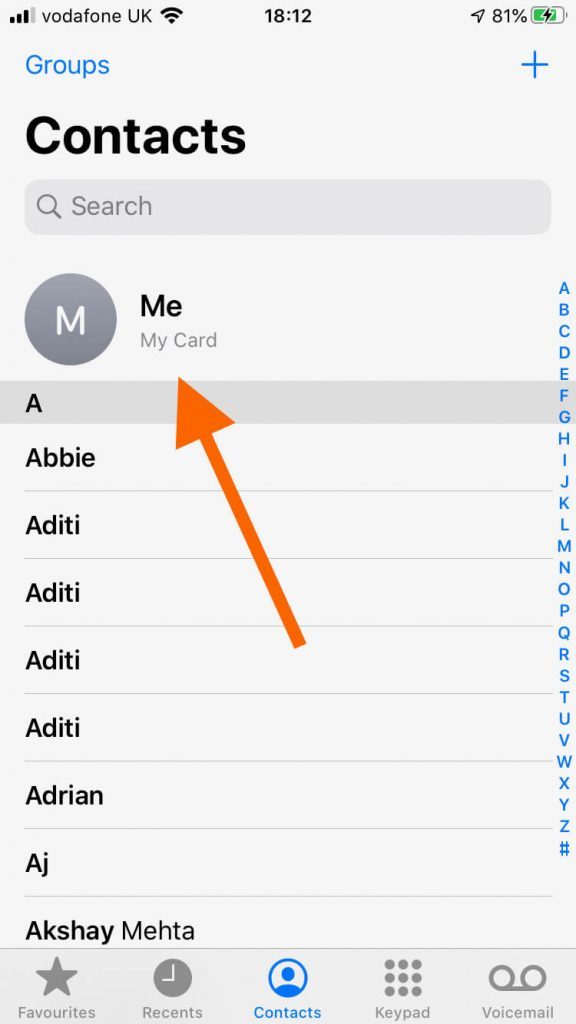 Find the owner of a lost iPhone when there is a passcode present.
It's rare to find an iPhone that doesn't have a passcode. Most people have either registered their fingerprint, or their face, on their iPhone, so it won't be possible to browse the contact information.
But, we can still find the owner's information.
The Medical ID tip from above will work, whether the phone has a passcode or not. So try that first.
A lot of people don't know that, even when their iPhone is locked, it's still possible to use Siri to make calls. It is possible to disable Siri from the lock screen but it's definitely worth a try.
Read More
How to activate Siri on the lock screen
Here are some things to ask Siri.
"Who does this iPhone belong to?" - Once you have a name, you can then say "Call (name) Home"
"Call Home"
"Call Mum" or "Call Dad"
Find My iPhone
First introduced in 2010, Find My iPhone allows the owner to enable Lost Mode. This locks the iPhone, enables Low Power Mode, so the battery lasts longer, and allows them to display a message on the screen.
Hopefully the owner will have left a message that has their contact information on it. Just wake the iPhone from sleep and check the lock screen to see if that has happened.
Find my iPhone also allows the owner to track the last position of their phone. In the UK, the old saying "possession is nine tenths of the law" makes it seem like you can keep things that you find. But that's not the case at all. "Theft by Finding" is a real thing and you can be prosecuted for not trying to return something that has been either lost or misplaced. It makes a lot more sense to try and contact the owner before they call the police and hand over the location that Find My iPhone has given them.