Are you thinking about going on holiday and using your laptop to help you find a route? With offline maps now a feature in Windows 10, it means you don't need to worry about losing WiFi whilst you're abroad.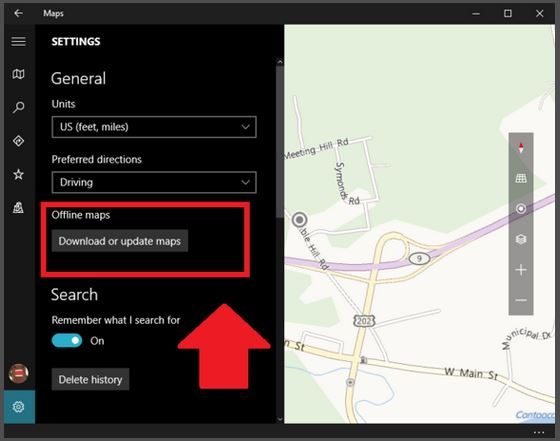 You can download the maps of any desired country (or city) and save them to your computer so that you can browse them even whilst offline.
Click the Settings (gear) icon in Maps, then select Download or update maps under the "Offline maps" header.
You'll be moved to the Settings page, where you'll be able to select which continent, then country for the offline map you'd like to download. Helpfully, Windows tells you how large the download will be before you hit go as well.