Today we wanted to really show you something special. I'm sure I don't have to explain why this is a fantastic offer so here's the specifications:
Intel Core i7-3770 3.40GHz Processor
16GB of DDR3 RAM (1333MHz)
2TB of Hard Drive storage (7200RPM with 64MB Cache, SATA3)
DVD+/-RW
Eight USB Ports (two USB 3.0)
Compact Zalman Mini Chassis
Upgrade to Blu Ray for just £25 Add Microsoft Windows 7 or 8 for just £99 We checked with one of our biggest online competitors (pcspecialist.co.uk) who are currently quoting £637 for this computer. For a limited time only, we're offering this incredible computer for just £537.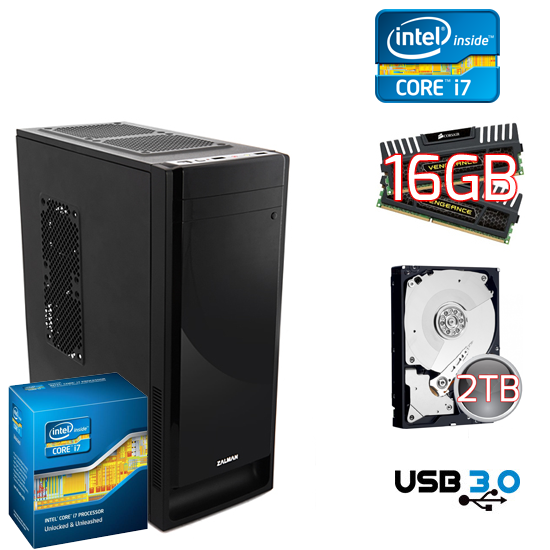 £537 (inc VAT)
For more information about this computer, or any of the computers on our website please contact us by email or better yet, come in and have a chat. We're not like the online companies or the superstores. We like talking to our customers face to face.