Who was GreyFriar's Bobby?
In 1850 a gardener called John Gray, together with his wife Jess and son John, arrived in Edinburgh. Unable to find work as a gardener he avoided the workhouse by joining the Edinburgh Police Force as a night watchman. To keep him company through the long winter nights John took on a partner, a little Skye Terrier, his 'watchdog' called Bobby. Together John and Bobby became a familiar sight trudging through the old cobbled streets of Edinburgh. Through thick and thin, winter and summer, they were faithful friends.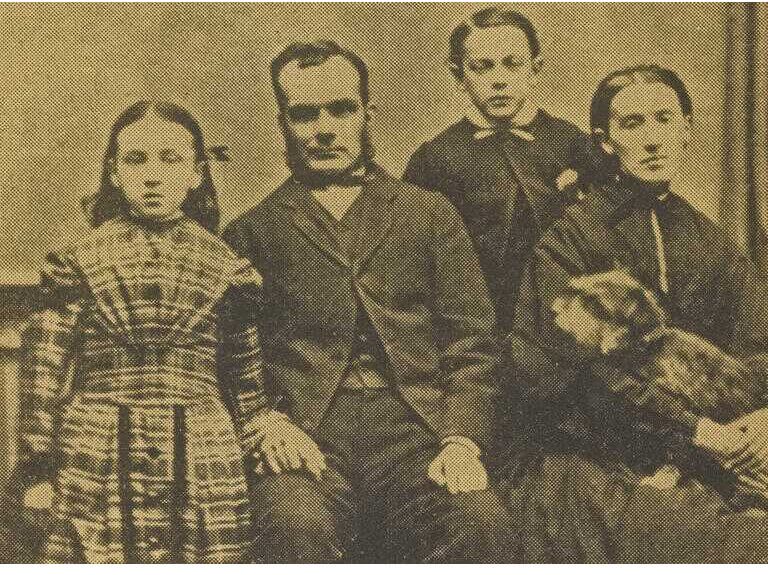 The years on the streets appear to have taken their toll on John, as he was treated by the Police Surgeon for tuberculosis. John eventually died of the disease on the and was buried in Greyfriars Kirkyard. Bobby soon touched the hearts of the local residents when he refused to leave his master's grave, even in the worst weather conditions. The gardener and keeper of Greyfriars tried on many occasions to evict Bobby from the Kirkyard. In the end he gave up and provided a shelter for Bobby by placing sacking beneath two tablestones at the side of John Gray's grave. Bobby's fame spread throughout Edinburgh. It is reported that almost on a daily basis the crowds would gather at the entrance of the Kirkyard waiting for the one o'clock gun that would signal the appearance of Bobby leaving the grave for his midday meal. Bobby would follow William Dow, a local joiner and cabinet maker to the same Coffee House that he had frequented with his now dead master, where he was given a meal.
In 1867 a new bye-law was passed that required all dogs to be licensed in the city or they would be destroyed. Sir William Chambers (The Lord Provost of Edinburgh) decided to pay Bobby's licence and presented him with a collar with a brass inscription "Greyfriars Bobby from the Lord Provost 1867 licensed". This can be seen at the Museum of Edinburgh. The kind folk of Edinburgh took good care of Bobby, but still he remained loyal to his master. For fourteen years the dead man's faithful dog kept constant watch and guard over the grave until his own death in 1872. Baroness Angelia Georgina Burdett-Coutts, President of the Ladies Committee of the RSPCA, was so deeply moved by his story that she asked the City Council for permission to erect a granite fountain with a statue of Bobby placed on top.
The now-famous statue
William Brody sculptured the statue from life, and it was unveiled without ceremony in November 1873, opposite Greyfriars Kirkyard. And it is with that, that Scotland's Capital city will always remember its most famous and faithful dog Bobby's headstone reads "Greyfriars Bobby - died - aged 16 years - Let his loyalty and devotion be a lesson to us all".
Traill's Temperence Coffee Shop
John Traill owned Traill's Temperance Coffee House at 6 Greyfriars Place, Edinburgh. The photo above is from 1865, so a little after Bobby was a customer. This was the place where Greyfriars Bobby came at the sound of the One o' clock Gun to be fed. (This is now SimplyFixIt on Forrest Road).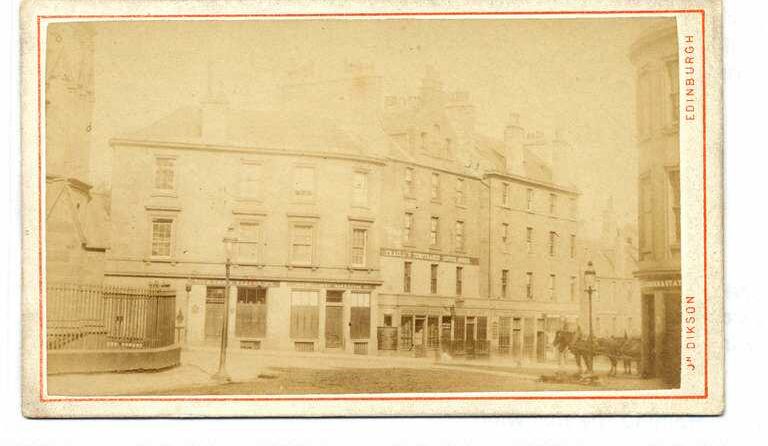 Modern view on Google maps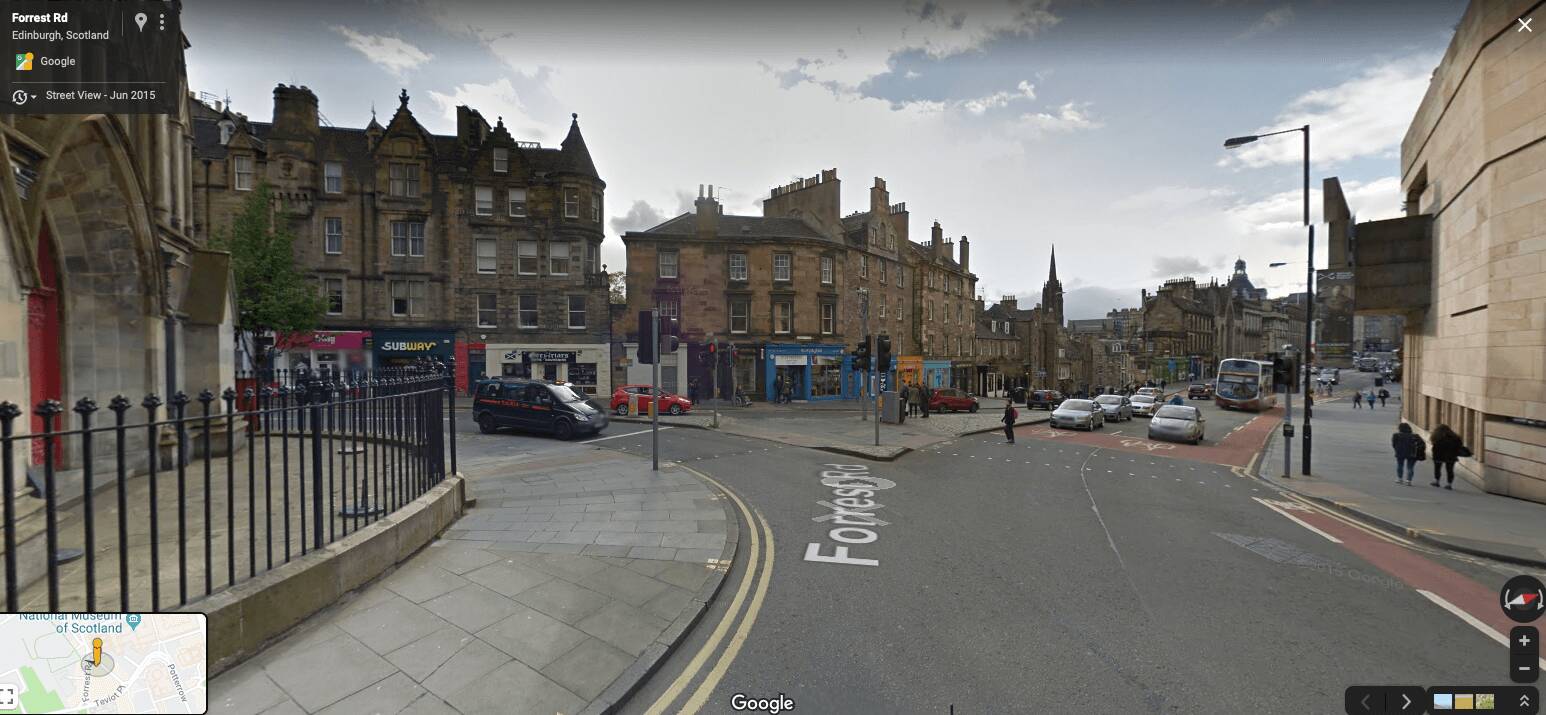 One of Edinburgh's most best loved stories is the legend of the devotion and loyalty of Greyfriar's Bobby. The origins the Skye Terrier are shrouded in mystery. It is likely he was owned by John Gray, an Edinburgh Police Constable, who died in February 1858 and was buried in Greyfriar's Kirkyard. According to legend, Bobby sat devotedly by his grave for 14 years.
It is however well documented that Bobby became a familiar figure around Greyfriar's Kirkyard, where he was fed and given shelter by local residents. Sergeant Scott of the Royal Engineers trained Bobby to associate the One O'Clock gun with his dinner time and from 1862 his appearances at Traill's Restaurant rooms at 6 Greyfriar's Place became a daily spectacle. In 1867 a new duty on dogs was introduced, putting Bobby in danger as he had no legal owner. By now his story had reached important public figures and the Lord Provost, William Chambers, paid the licence fee and gave Bobby an inscribed collar. Bobby died in 1872 and a year later a memorial, commissioned by Baroness Burdett-Coutts, was unveiled.