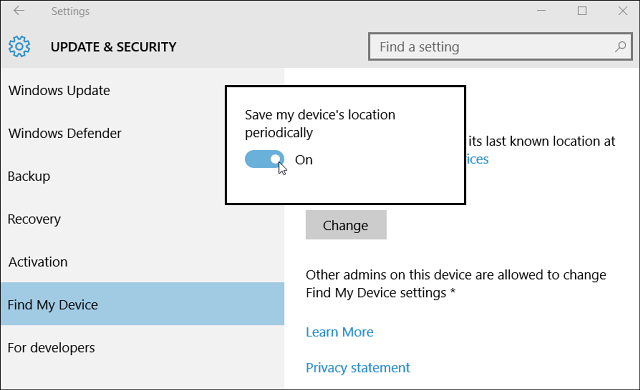 Windows 10 is a cross-platform operating system, which means that many of us already have it on our home PC and laptop, as well as possibly our phones and tablets.

Microsoft have introduced a great new feature which allows you to see where your device was the last time it connected to the internet. Really handy if you have left it behind somewhere and can't remember where (such as the coffee shop).
Activate Find My Device
To activate it, head to Start > Update & Security > Find My Device, then click the big Change button and enable the "Save my device's location periodically" option when prompted. Once it's on, you can head to https://account.microsoft.com/devices to see the last known location of your Windows 10 device. You aren't yet able to remotely lock or wipe your device, but being able to see where it last was will no doubt reduce any headaches.